BRUNEI Gas Carriers Sdn Bhd (BGC) hosted its 2nd RAKAN event for existing and registered vendors at the Serambi Suluh Hall of Tarindak D'Seni, Brunei Arts and Handicraft Training Centre yesterday.
Over 150 guests attended the event, including existing and registered vendors of BGC, I-Usahawan participants and BGC staff.
The purpose of the event was held for BGC to foster good relations with its business partners and to promote dialogue on the themes of optimisation, innovation and digitalisation.
The event began with a recitation of Doa Selamat led by BGC's religious counsellor Asril Amin bin Ahmad followed by a speech by BGC's Contracts and Procurement Manager Pengiran Dianawaty binti Pengiran Haji Matzin.
"We look forward to working with our business partners in identifying potential synergies in how we conduct business via optimisation, innovation and digitalisation opportunities – all while promoting 'In-Country Value'. Ultimately, our objective is in ensuring that we not only achieve our Licence to Operate (DOC), but to achieve it with excellence," Pengiran Dianawaty said.
"As part of our ongoing commitment towards promoting In-Country Value, we are pleased to support the I-Usahawan initiative in collaboration with the Ministry of Energy, Manpower and Industry. Together we will identify opportunities for young, local entrepreneurs, and work to develop the capacities of these entrepreneurs who meet the I-Usahawan criteria," she added.
Several booths were set up at the event for business partners to engage with the RAKAN focal points to explore potential opportunities.
Among these included booths on In-Country Value – which included a feature on an online platform that allows participating local businesses to access the global shipping industry, HSSE, Business Ethics, Business Opportunities, and the Procure-to-Pay process.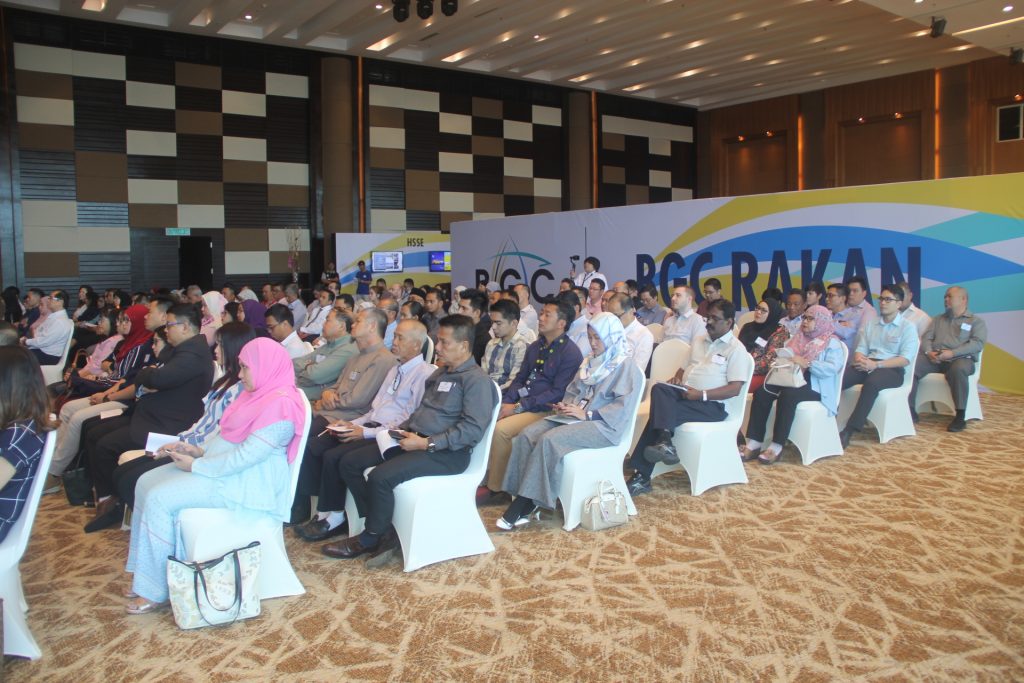 RAKAN, an acronym for 'Raising Awareness, Knowledge and Networking', is an initiative resulting from BGC's Social Performance commitment to continuously engage with its business stakeholders – in this case, its existing and registered vendors.
Borneo Bulletin