INTERNATIONAL Day of the Seafarer highlights the contributions made by seafarers around the world to international trade, the global economy and civil society.
To mark International Day of the Seafarer 2019, Brunei Gas Carriers Sdn Bhd (BGC) shared an exclusive look into the important role that ratings play towards the successful running of a ship, with a particular focus on Deck Department ratings for this year's occasion.
A ship's officers' and crew work around the clock in shifts to ensure the continuous safe voyage of a vessel. The role of deck ratings, as with all others in the system, is a critical one.
Deck ratings start out as Junior Ordinary Seamen (JOS) and then progress to Ordinary Seamen (OS), before becoming an Able Bodied Seamen (AB). The highest-ranking rating of the Deck Department is the Bosun or Chief Petty Officer.
Deck ratings' responsibilities include a wide range of essential duties on a ship, such as cosmetic maintenance and cleaning work that helps keep the ship in safe and pristine condition. In addition, deck ratings are crucial for entering and exiting ports.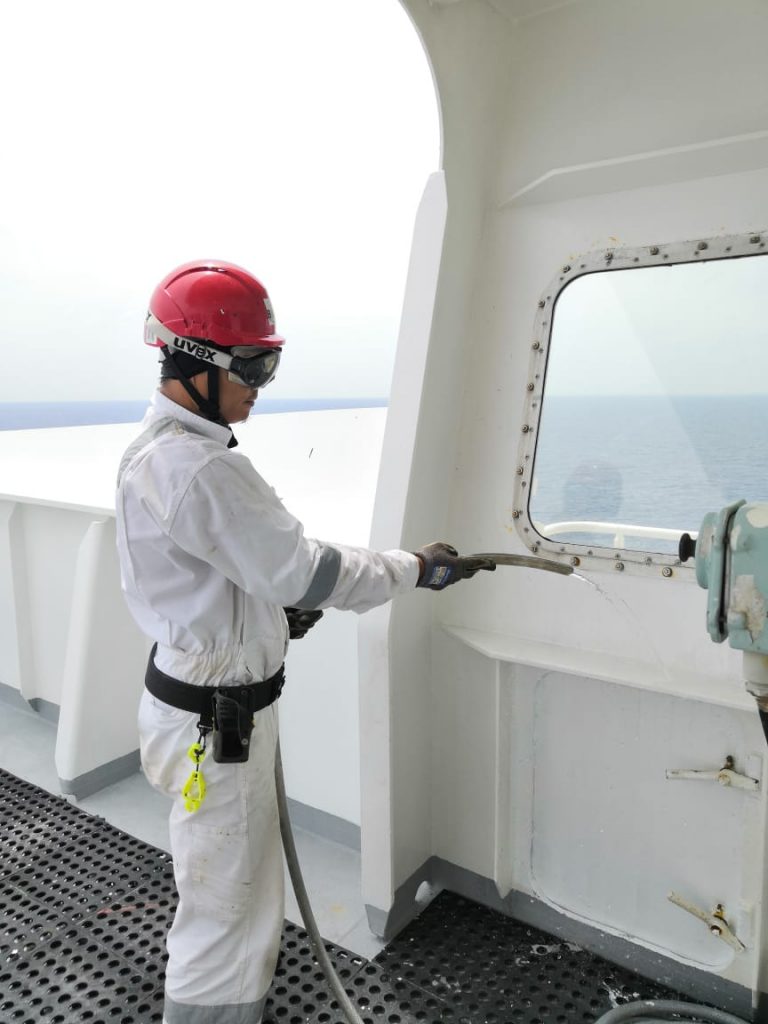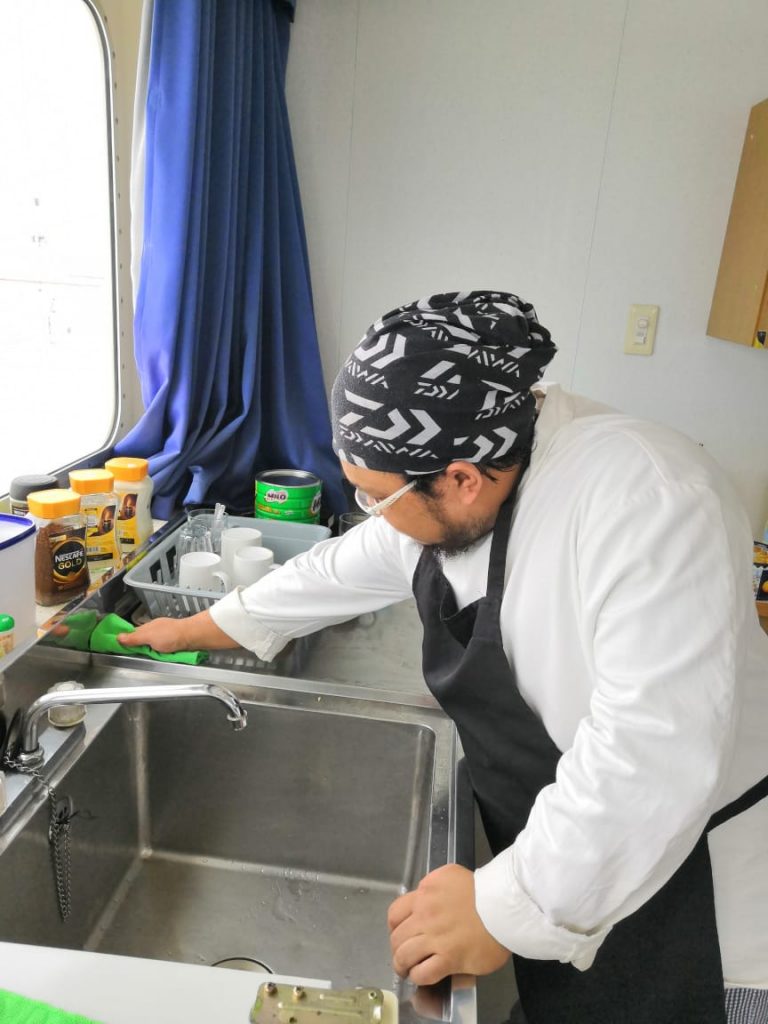 Among the specific tasks they carry out are mooring operations, working aloft, maintaining and preparing equipment, chipping & painting, greasing wires etc.
Experienced deck ratings also carry out the duty of watchkeeper, which is to assist officers in four-hour shifts to keep navigational watch for traffic and potential hazards at sea.
One man who has risen through the ranks of ratings in the Deck Department is BGC Chief Petty Officer Effendy bin Haji Dollah, also known as Bosun Effendy, who has 18 years' experience and worked his way up after starting out as a JOS. As Bosun, he is responsible for supervising all ratings in the Deck Department.
"Every morning I wake up early. I check all the doors are ready in case of an emergency," he said. "Every morning we have a briefing at 7.30am for every department of the ship, regardless of what ship it is."
"Before we go out for work, we recite a
Doa.
That's the first thing we do. Then we give a briefing about the tasks, and then it's about safety," he said, noting that prior to carrying out their various tasks, they check to ensure the safety and integrity of all the equipment they need to use.
It was shared that, following the morning briefing, on a typical day, deck ratings carry out their work from 8am to 5pm, with breaks. Overtime work is also regularly carried out.
Effendy highlighted that in addition to the Deck Department, all other departments, such as the Galley, Engine and Cargo, are vital towards the successful running of the ship.
Elaborating on the Deck Department, he said, "Without the Deck Department, the ship would age quickly, it would look bad and would be messy."
"The most important thing about the deck side is that people see it. Before we enter Japan, we clean the ship, we paint it, we give it a cosmetic upgrade and we look after it. Without maintenance, ships would go bad and rust quickly."
"When it comes to cleaning, it's the Deck Department. They dispose of rubbish, do painting, greasing, etc." he continued. "Without the Deck Department, a ship would become a mess."
He highlighted that the whole time they carry out their various duties, they have to be mindful of and practice strict safety measures.
Concluding, Effendy shared a message for International Day of the Seafarer 2019.
"I have 18 years' experience, working up from the bottom, struggling in the beginning and then thriving. We don't necessarily have to start at the top. From the bottom, ranks climb from JOS to OS and then AB, and after that become Bosun. We have to be patient, follow the regulations, and Insya Allah we will achieve what we want to."
"On behalf of BGC, I would like to say Happy International Day of the Seafarer to all Bruneians."
"For all seafarers, no work on a ship is easy. It is a great challenge. Seafarers have a strong mindset. They can control themselves," he added. "So, endure and be motivated so we can move towards Brunei's Vision 2035."
BGC was established in 1998 and since its establishment, the company has been a vital force in committing itself in delivering LNG cargoes to Brunei Darussalam's international clients.