The Government of His Majesty the Sultan and Yang Di-Pertuan of Brunei Darussalam is very clear on matters pertaining to business integrity, that is having Zero Tolerance to any forms of corruption and using the full force of the law to deal with offenders. It recognises that corruption is one of the biggest impediments to economic growth and prosperity in any nation. Without trust and transparency in business, the moral fibre of a country suffers. Likewise, the misuse of authority or positions of influence for personal gain can impact the livelihoods of many innocent people.
To demonstrate the Energy Industry's strong commitment to uphold integrity in business,the Pact's initiative to further strengthen the fight against corruption has been extended to business partners and private companies who provide services and products to ten major oil and gas operators in Brunei. The operators initially pledged their commitment to the Brunei Energy Industry Integrity Pact in May 2017.
These 32 business partners, comprised of both Bruneian owned and international companies, have pledged their commitment to uphold the Integrity Pact's ten essential principles in their ways of working to ensure appropriate internal controls are in place to assess, prevent, detect, and monitor integrity and compliance risks in the course of their operations. The principles are as follows:
Prohibition of bribery and facilitation payments in business activities
Code of Conduct in place and principles disseminated to staff and contractors
Consistent consequence management for violations of the Code and principles
Visible training programs and communication in place
Disclosure and avoidance of Conflicts of Interest
Avoidance of Gifts & Hospitality which can lead to perceived influence or conflicts
Governance and Internal Controls/policies in place
Raising concerns, whistleblowing mechanisms, speaking up free of retaliation
Investigations conducted impartially, fairly, and in timely fashion; full collaborationwith Anti-Corruption Bureau
Zero tolerance; Refrain from doing business with those who demonstrate poor integrity and ethical practices
By becoming signatories to this Pact, the business partners will serve as role models to other companies in Brunei, demonstrating zero tolerance for corruption and committing to conducting business with the utmost integrity and transparency.
The event was attended and supported by Yang Berhormat Dato Paduka Dr Awang Haji Mat Suny bin Haji Md Hussein, Minister of Energy, Manpower and Industry who presented the certificates to the new signatories. Other attendees also included senior government officials, leaders of the Integrity Pact Group from the oil and gas operators and selected business partners in the country.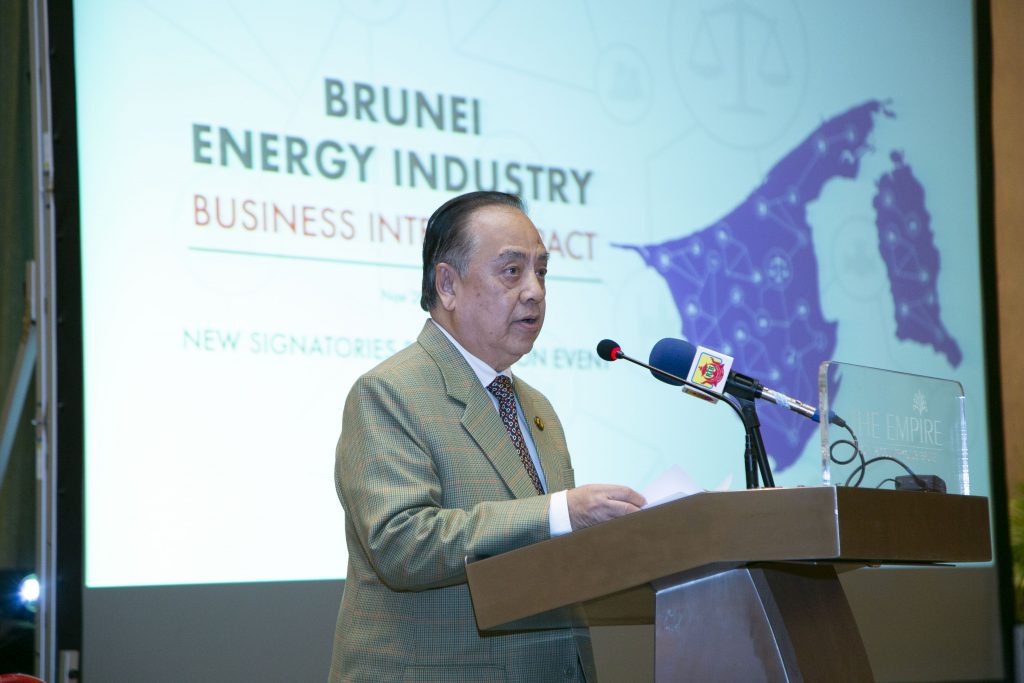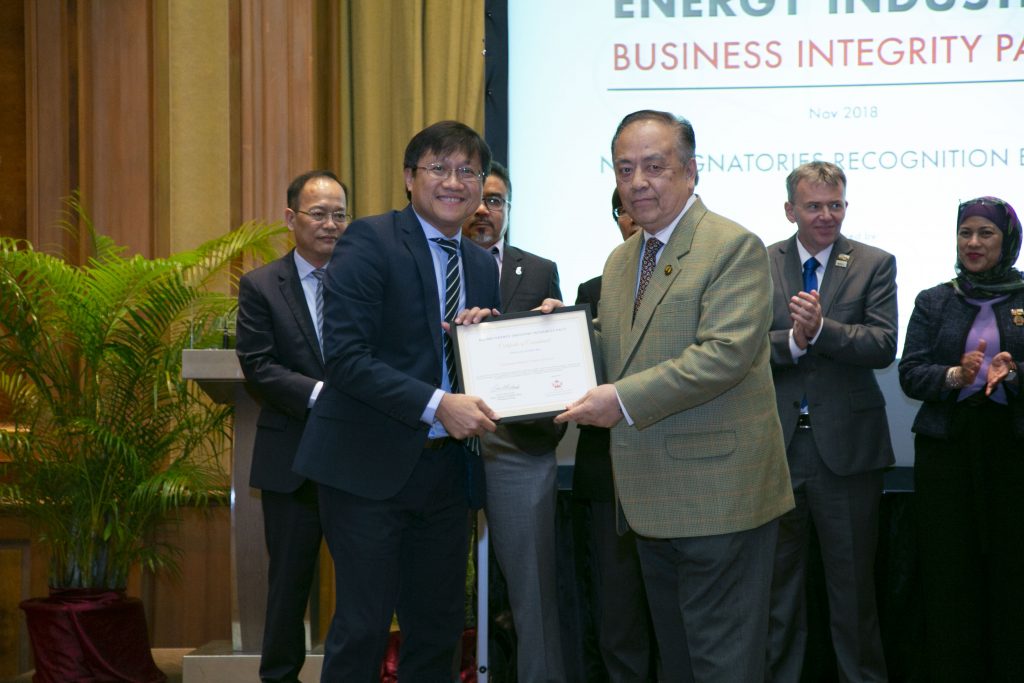 The Group's objective is to share best practices and learnings from incidents in order to strengthen corporate controls and mitigate applicable compliance risks. As Brunei's main country revenue comes from the energy industry, the Group aims to collectively ensure that transparency, fairness and integrity remain at the forefront of the Industry's business dealings.