A BLOOD donation campaign organised by Brunei Gas Carriers Sdn Bhd (BGC) and supported by McDonald's and Syarikat Rajamas Bersama (Sosro), received encouraging response from the public yesterday.
The campaign, which carried the theme 'Be a Hero, Donate Blood,' was held at the McDonald's drive thru in celebration of BGC's 20th anniversary.
BGC Human Resources and Corporate Affairs Manager Mizan Adiliah binti Haji Mohamad Deli said, "It was our first blood drive held outside our office. This is our sixth installment of the campaign to foster a sense of care and responsibility in the community.
"We are here to continue our efforts in assisting to restock the Brunei Blood Bank through this annual blood drive. We would also like to thank the Brunei Blood Bank for joining us and make this happen," she said.
Meanwhile, McDonald's Manager Hartini binti Haji Hussin said, "We are proud to be part of the campaign. This is also part of our social corporate responsibility. We took the opportunity to work with BGC and to give back to the community."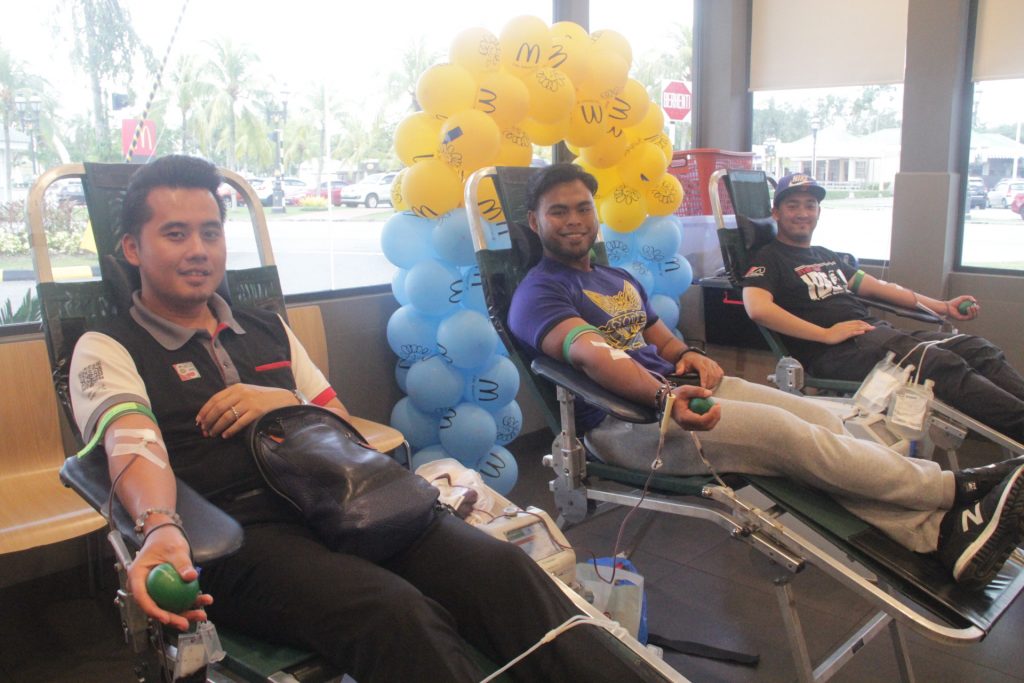 Borneo Bulletin