SOME 898 participants gathered at Taman Haji Sir Muda Omar 'Ali Saifuddien to participate in the World Maritime Day Charity Walk, Run, Cycle yesterday morning in conjunction with World Maritime Day and Brunei Gas Carriers' (BGC) 20th anniversary.
The event, organised by BGC in collaboration with the Maritime and Port Authority of Brunei Darussalam (MPABD) and support from the Ministry of Communications, was also held to support children living with and recovering from childhood cancer.
BND26,108.60 was raised and donated to the Children's Cancer Foundation (YASKA) from the event.
The guest of honour, Minister of Communications Dato Seri Setia Awang Abdul Mutalib bin Pehin Orang Kaya Seri Setia Dato Paduka Haji Mohd Yusof officiated the event.
Also present were Permanent Secretary at the Ministry of Communications Haji Azhar bin Haji Ahmad, Acting Deputy Permanent Secretary at the Ministry of Communications Hajah Airah binti Haji Abdullah, Chief Executive of MPABD Haji Mohd Salihin bin Haji Aspar and Ambassador of Japan to Brunei Darussalam Motohiko Kato.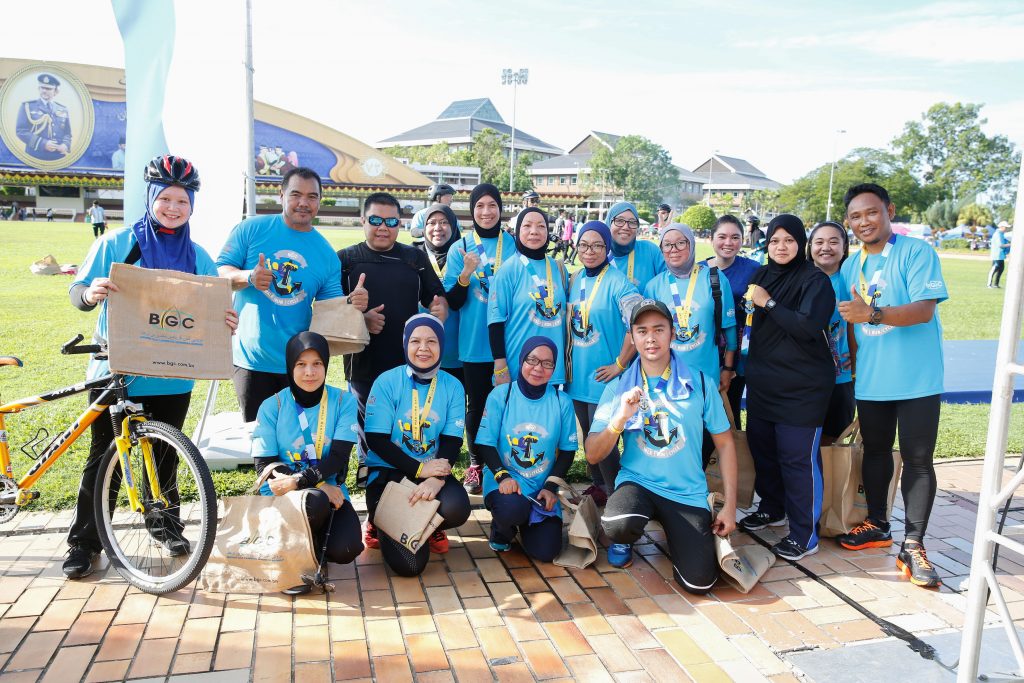 BGC Managing Director John Cook said, "We pay tribute to World Maritime Day which took place on September 30 with the theme 'Our Heritage – Better Shipping for a Better Future'.
"This event also marks BGC's 20th anniversary celebration, which fell on March 9. BGC has come a long way since its establishment in 1998. Today the company plays a vital role in transporting liquefied natural gas cargo to Brunei Darussalam's international clients."
He added, "Today, we 'fight the fight together' and we 'Walk, Run and Cycle' for a worthy cause – to support children living with and recovering from childhood cancer."
Cook presented mock cheque of the event proceeds to YASKA President Haji Mohd Suffian bin Haji Zainal at the end of the event. The guest of honour also presented medals to YASKA children who participated in the 3km walk and run category.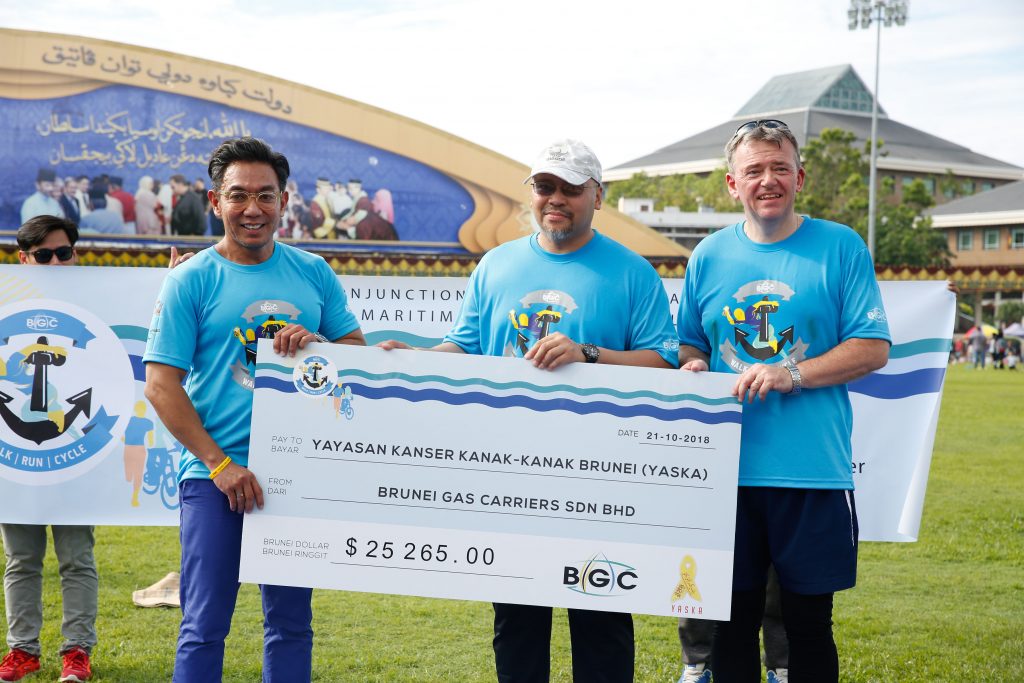 World Maritime Day is celebrated to signify the 70th anniversary of the establishment of the International Maritime Organization (IMO), a United Nations specialised agency responsible for the safety and security of shipping and the prevention of marine and atmospheric pollution by ships.
Brunei Darussalam joined the IMO as a member in 1984 to promote the country's maritime interests under the then Brunei Marine Department, which is the present-day MPABD.
Borneo Bulletin