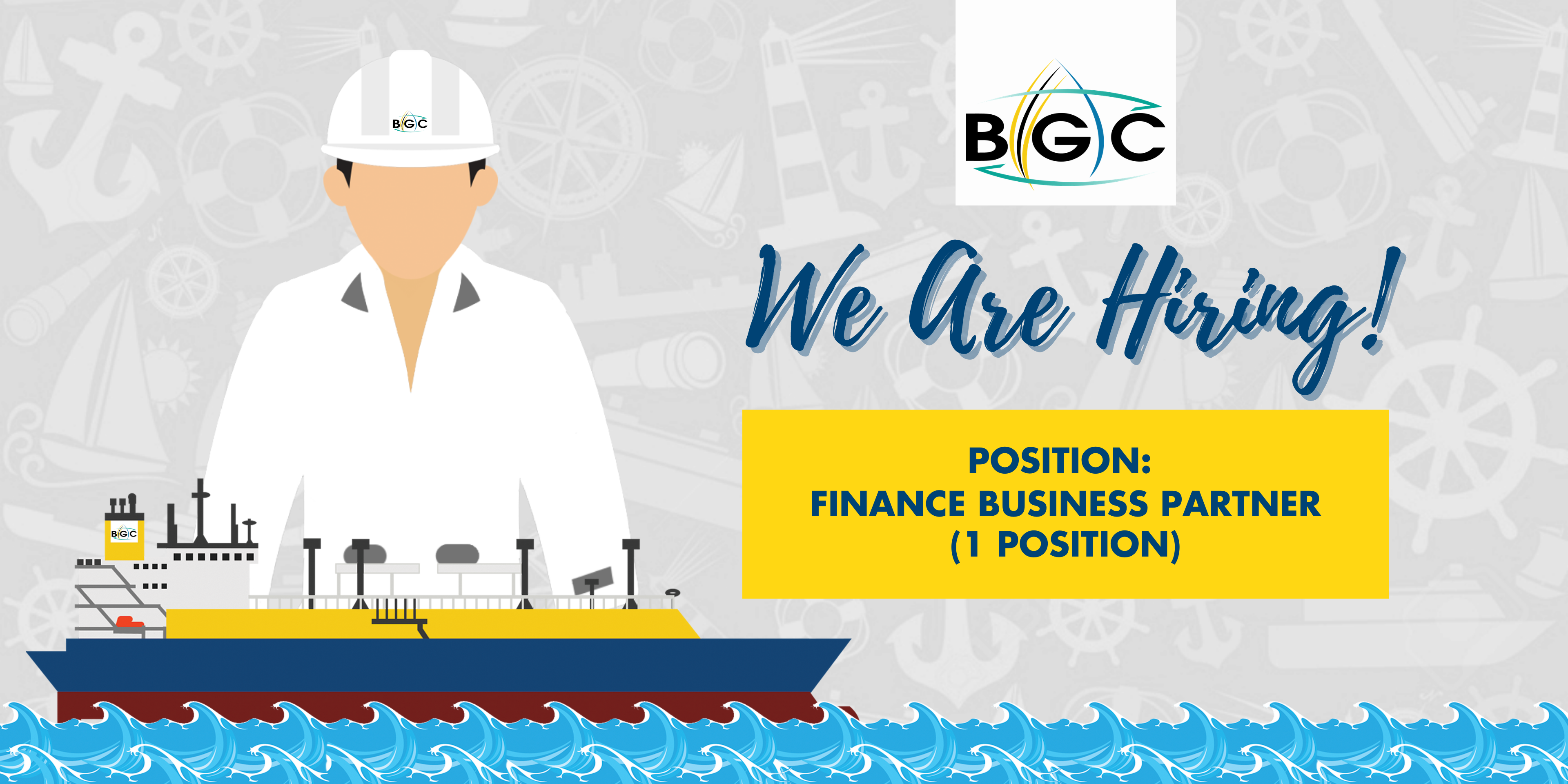 Brunei Gas Carriers Brunei Gas Carriers Sdn Bhd is a joint venture company incorporated in Brunei Darussalam since 1998 and own a fleet of 5 LNG vessels and chartered to Brunei LNG Sdn Bhd for delivery of its cargoes to overseas customers.
BGC's objectives is to manage the LNG carriers safely and reliably in accordance to applicable standards and regulations, while protecting the personal safety and health of the people, creating an injury free workplace and preserving the environment, hence requiring competent and capable Bruneians to address the business needs.
With increasing work scope and activity levels, we are looking for experienced and competent professionals to fill the following vacancy:
 –
Finance Business Partner
Principal Accountabilities:
Responsible for enhancing the quality of decision-making by the leadership team in the company through provision of accurate, transparent, and timely financial analysis; clearly articulate financial implications of business decisions / choices and provide retrospective analysis as well as drive forward looking actions.
Ensure the financial integrity of the planning and target setting process and provide budgetary support for Business Plan (BP) and Detail Budget exercise (DBE). Conduct detailed analysis and robust challenge on cost performance and cost drivers to ensure the budget supports realization of the company's strategic objectives.
Operate as a Change Agent and Business Adviser to Internal and external customers. Understand/address needs of the Leadership team, build effective working relationships and actively engage all business functions to understand their business drivers and create business value.
Identify and raise issues such as an unexplained escalation in a cost or an unintended consequence of a performance metric.
Work closely with finance colleagues to deliver wider finance strategy and champion finance initiatives.
Required Minimum:
Bachelor's Degree in finance, Economics, accounting, Business Management or equivalent
With a minimum of at least 5 years' experience in the financial sector
Professional qualification in either ACCA, CIMA, CMA and CPA is an added advantage
Special Abilities:
Strategic Thinker – ability to see the business holistically and to be able to have a clear line of sight what impacts the business.
Possess strong Data Analytics & Management competencies.
Possess good Leadership skills, both as an individual contributor and as a team leader.
Good Influencing and persuasion skills, relationship building, and communication skills.
Have courage to speak up, to challenge managers, and to hold a mirror up to the business.
–
Closing date: 30th May 2021